Assistenza Certificata dal Produttore per la Riparazione e la Manutenzione di Sistemi Medicali
Noi di Lumenis ci impegniamo a fornire un supporto di elevata qualità e il miglior servizio di assistenza tecnica per la riparazione e la manutenzione di dispositivi medici. L'assistenza tecnica di Lumenis ti supporta sin dal primo momento.
L'assistenza tecnica di Lumenis è fornita esclusivamente da ingegneri certificati
Gli Ingegneri dell'assistenza tecnica Lumenis sono esperti, certificati e altamente qualificati
Utilizzo esclusivo di accessori e parti di ricambio originali in modo da assicurare una durevole efficacia dei sistemi Lumenis
Massima operatività con manutenzione preventiva e risposta tempestiva
Lumenis ha più di 40 anni di esperienza nel fornire soluzioni di assistenza tecnica ai propri clienti attraverso la più ampia organizzazione multidisciplinare nell'industria laser
Il più completo e dedicato servizio di assistenza tecnica attivo da circa 14 anni
Servizio di assistenza tecnica disponibile 24/7/365
Cosa prevedono i contratti di Assistenza Lumenis?
Lumenis offre i più completi piani di assistenza e manutenzione nel settore per la riparazione e la manutenzione dei laser medicali. I piani di assistenza sono stati personalizzati per soddisfare le esigenze individuali e offrire un servizio ineguagliabile in termini qualità, tempestività e convenienza.
Copertura completa e onnicomprensiva; include tutte le parti certificate dal produttore, l'usura, la manodopera e i viaggi degli ingegneri.
La manutenzione preventiva è inclusa in tutti i piani per garantire la sicurezza e la conformità con i più recenti regolamenti e normative
Risposta e risoluzione prioritarie
Sistema di muletti per scenari di riparazione più lunghi
Accesso alle parti ricondizionate
Aggiornamenti periodici del software richiesti dal produttore per garantire l'affidabilità e le prestazioni ottimali del sistema Lumenis
Formazione Laser Utente e Biomedica disponibile su tutti i piani di assistenza Lumenis
VVarietà di soluzioni per soddisfare la gestione finanziaria e priorità nella gestione dei rischi dei nostri clienti
I Vantaggi Esclusivi dei Piani di Assistenza Lumenis
Massima disponibilità operativa per il tuo sistema
In qualità di produttore, solo Lumenis è in grado di eseguire la sorveglianza post-vendita di decine di migliaia di sistemi Lumenis in tutto il mondo per identificare potenziali rischi e problemi di sicurezza e agire in modo proattivo per prevenirli, installando aggiornamenti software, eseguendo calibrazioni e garantendo che il sistema Lumenis funzioni secondo standard ottimale. In tal modo siamo in grado di ridurre al minimo i tempi di inattività del sistema Lumenis e di ridurre le spese per il servizio d'assistenza.
Conformità normativa
I partner Lumenis Service collaborano con i nostri clienti per garantire la sicurezza e la conformità ai più recenti requisiti CMS e The Joint Commission, i più elevati standard di qualità del settore. In base ai requisiti CMS4 e The Joint Commission aggiornati, la manutenzione dei dispositivi Laser Medicali deve essere eseguita secondo le specifiche del produttore e non può essere gestita tramite un programma AEM (Alternate Equipment Management). Queste normative intendono limitare il rischio di lesioni e l'esposizione accidentale alla luce durante il funzionamento dei dispositivi Laser Medicali.
Per soddisfare i più elevati standard normativi, il servizio Lumenis ti offre:
Servizio di tecnici di assistenza certificati Lumenis, che impongono il massimo livello di formazione, strumenti all'avanguardia, procedure avanzate ed aggiornate in conformità con i requisiti FDA 21CFR820, ANSI Z136.3, ISO 13485, CMS e The Joint Commission
Sistema completo di conformità e gestione della qualità basato sulla FDA 21CFR820,
ANSI Z136.3, ISO 13485, CMS e gli ultimi requisiti richiesti da The Joint Commission
Il servizio Lumenis promuove la sicurezza dell'utente e del paziente con un controllo di sicurezza completo durante ogni servizio di manutenzione preventiva in conformità con le specifiche del produttore
Convalida prontamente disponibile e registrazioni anagrafiche informatizzate individuali aggiornate per rispettare i requisiti di The Joint Commission
Il Service Lumenis viene eseguito solo da tecnici di assistenza qualificati e certificati dal produttore che utilizzano solo parti originali (OEM)
Varietà di soluzioni per soddisfare la gestione finanziaria e priorità nella gestione dei rischi dei nostri clienti
Riduzione Rischi e Soluzioni Convenienti
Alla scadenza della garanzia del produttore, i costi di riparazione e sostituzione dei servizi di assistenza medica diventano responsabilità del cliente. Il servizio Lumenis offre soluzioni convenienti per tutti i tipi di budget che possono far risparmiare ai nostri clienti durante la vita di un sistema Lumenis.
Piani di servizio Lumenis completi e omnicomprensivi possono aiutarti a risparmiare denaro ed a tenere sotto controllo i costi di gestione coprendo tutte le parti di ricambio, gli accessori, la manodopera e i viaggi degli ingegneri, eseguendo regolari controlli di manutenzione preventiva. Tutti questi fattori eliminano l'esposizione a spese imprevedibili e impediscono che si verifichino diversi problemi, estendendo la vita utile del laser e ottimizzando le sue prestazioni.
Fare clic qui per trovare il centro di assistenza locale per LightSheer, M22, AcuPulse, UltraPulse, Holmium, Ophthalmic e altri servizi di riparazione e manutenzione dei sistemi laser Lumenis oppure compilare il modulo di contatto e il nostro responsabile regionale vi contatterà a breve.
"The impeccable service delivered by the Lumenis team has allowed us to minimize our downtime preventing patient inconvenience and lost revenue. In the rare instance that one of our three Lumenis lasers had needed service, the turnaround was brief and issues resolved to complete satisfaction."
Jason Bacharach, M.D. – Medical Director, North Bay Eye Assoc. Sonoma County, CA
"I have had 6 Lumenis laser devices over the past 14 years and highly recommend purchasing an official service plan through Lumenis. When a machine needs repair, I know with confidence that the service provided by great people like Will and Brian is second to none. Trust your machine to no one else."
Ramsey Markus, M.D. – Associate Professor of Dermatology & Director of Laser Surgery Department of Dermatology Baylor College of Medicine Houston, TX
"Lumenis service provides me with peace of mind, knowing that I can always count on their certified service professionals and great staff. They keep our lasers in compliance with the latest regulations, including all the latest manufacturer required updates, software and whatever it takes to keep our lasers in the best operational status. You can rest assured you are in good hands when you purchase a Lumenis Service Agreement."
Susan Lossing, CME – Permanent Choice, MN
"Being under a Lumenis Service Contract has been great for Fauquier Hospital in every way. Lumenis Service does a great job! Timely performed semiannual Preventative Maintenance check-ups were provided as part of the service contract benefits provided by Lumenis.
Whenever we get audited by The Joint Commission, thanks to the service for our lasers provided by the manufacturer, we are able to pass the audit and accreditation verification with flying colors. Once we present documentation of Lumenis' equipment service performed by Original Equipment Manufacturer, then we easily pass the audit with no additional questions asked.
On the rare occasion our lasers needed corrective maintenance, all needed repairs were always provided in a timely fashion and any issues were resolved in one visit and to our highest satisfaction. The Lumenis Service Engineer is always competent, patient, dependable, reliable, on time and able to provide the highest level of service to us."
Laura Nicely – Clinical Engineering Manager Fauquier Hospital Warrenton, VA.
"Enrolling in a Lumenis Service Agreement was one of the best decisions I have made for my practice. Lumenis takes care of everything so that I can spend less time worrying about the equipment and more time focusing on my patients. Our system operates optimally thanks to the included Preventative Maintenance, and the few issues we've had in the past 8 years were resolved promptly and efficiently. The Service Agreement proved to be cost effective, and over time it actually lowered our cost of ownership. The certified Lumenis Engineer that services our laser is exceptional, and I am highly satisfied with the quality of his service. On a scale from one to ten, I give Wes a twelve!"
Rekha Singh, M.D. – Atlanta Laser Clinic Suwanee, GA.
"Having the Lumenis Service Agreement has been extremely beneficial to Greenbrier Valley Medical Center. We have the Preventative Maintenance scheduled every six months. Our laser PMs are always completed on-time resulting in me always meeting compliance for The Joint Commission requirements.The field service engineer, Eric, is very knowledgeable and performs a great service for us. When I rarely have a machine down I can callservice and shortly after speaking with the service department Eric is returning my call with an estimated time of arrival. He is very friendly, always wearing a smile, courteous and highly professional."
Saundra Zermeno, BSEET / BMET III – Biomedical Services Greenbrier Valley Medical
"As one of the very first hair removal practices opened in Wisconsin, I always turned to Lumenis for service and customer support issues. I am thrilled with the expertise and courtesy of the Service Engineer that Lumenis has for our area for all of the 14 years. Not only did Wayne provide very informative answers to all our questions, but he also suggested best ways to maintain the equipment in the most efficient manner. The service contract that we purchased from Lumenis was the best decision for our business. Not only was it wise as a cost-saving option, but, most importantly, it provided us with the worry-free confidence that our equipment will be maintained and serviced by manufacturer-certified experts."
Nancy Neusen, RE – Clinic of Medical Electrolysis Fond Du Lac, WI.
Richiesta Contatto Service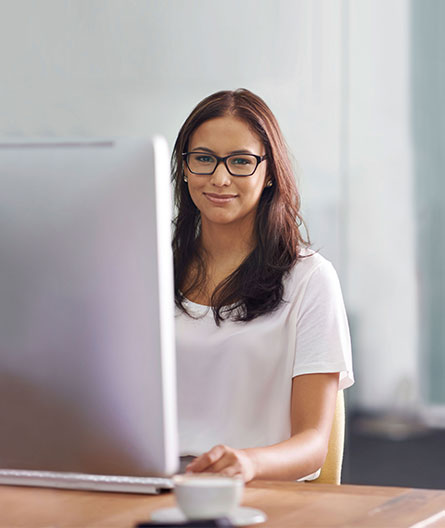 Centri di assistenza tecnica Lumenis
I centri di assistenza tecnica Lumenis sono presenti nelle principali zone d'Europa, Nord America, America Latina, India, Australia, Cina, Giappone e Israele. Clicca qui per trovare il centro più vicino o inserisci i dati nel modulo di contatto online. Verrai contattato il prima possibile da un nostro responsabile nella tua zona.
Referenze:
Under Premium Protection Plan, Total Protection Plan,and Enhanced Protection Plan. For more details please see the description of each plan.
Subject to availability.
Following training will be provided to a biomedical/clinical engineering personnel available at the time of installation and/or PM visits: basic theory of operation, user maintenance & cleaning, recognition & resolution of user error messages, training of user replaceable parts, general training on connection and maintenance of accessories.
CMS Hospital Equipment Maintenance requirements, December 20, 2013:
http://www.cms.gov/Medicare/Provider-Enrollment-and-Certification/SurveyCertificationGenInfo/Downloads/ Survey-and-Cert-Letter-14-07.pdf.
Accepted: New Hospital Requirements to Maintain Alignment with CMS. Joint Commission Perspectives (May, 2014). 34(5). http:// www.jointcommission.org/assets/1/6/JCP0514_New_Hospital_Req_CMS.pdf