Il punto di partenza per il tuo successo
Il punto di partenza per il tuo successo
Sempre più persone desiderano ridurre permanente i peli superflui, con un trattamento efficace, veloce e confortevole.
Per soddisfare queste esigenze, Lumenis, leader mondiale nel campo delle tecnologie laser, ha sviluppato LightSheer DESIRE, sistema di nuova generazione per epilazione appartenente alla famiglia di prodotti LightSheer, che permette agli specialisti di ampliare la propria offerta clinica offrendo ai propri pazienti il trattamento che più desiderano.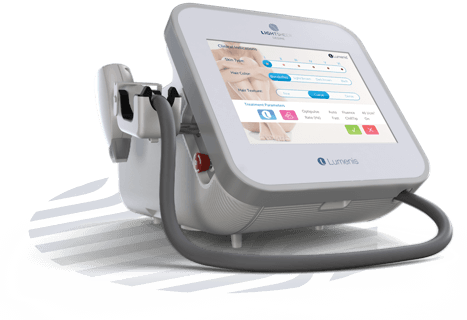 LightSheer® DESIRETM now available with 1060nm handpieces
The 1060nm diode laser energy combined with the longer pulse duration overcome the higher epidermal melanin concentrations in dark skin providing safe, comfortable and efficacious treatments.
With the LightSheer 1060nm ChillTip handpieces, you can offer patients facial treatment to reduce wrinkles and fine lines. The 1060nm laser energy penetrates deeper into the dermis improving skin appearance and texture.