Ridefiniamo il Business dell'Epilazione
Con due manipoli dotati di due differenti tecnologie, LightSheer DUET consente di trattare le gambe o la schiena comodamente in meno di 15 minuti, rendendo il trattamento più efficiente e senza la necessità di anestetici e gel.
Profondità di penetrazione
Dimensione di spot più grande per consentire una maggiore profondità di
penetrazione, e un migliore assorbimento di energia nel follicolo
L'unico laser con tecnologia unica e dedicata per la riduzione del dolore, maggiore efficacia, sicurezza.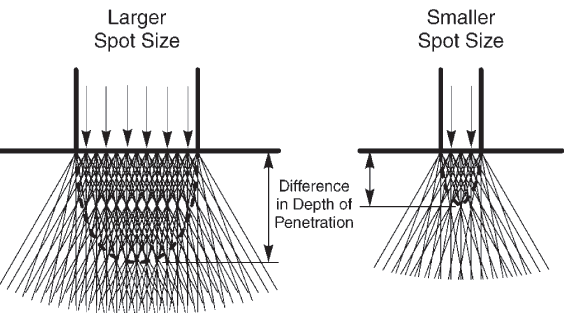 Il sistema Laser a diodi LightSheer DUET include due manipoli
con lunghezza d'onda da 800 nm per una piattaforma per epilazione completa e versatile.
I manipoli LightSheer consentono una riduzione permanente dei peli in tutte le parti del corpo. La sua tecnologia avanzata riduce il dolore aumentando l'efficacia, consentendo trattamenti rapidi e confortevoli per pazienti e specialisti.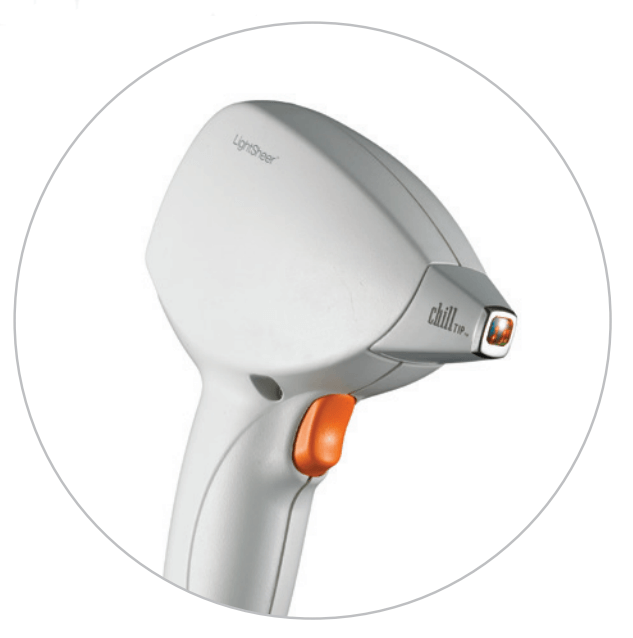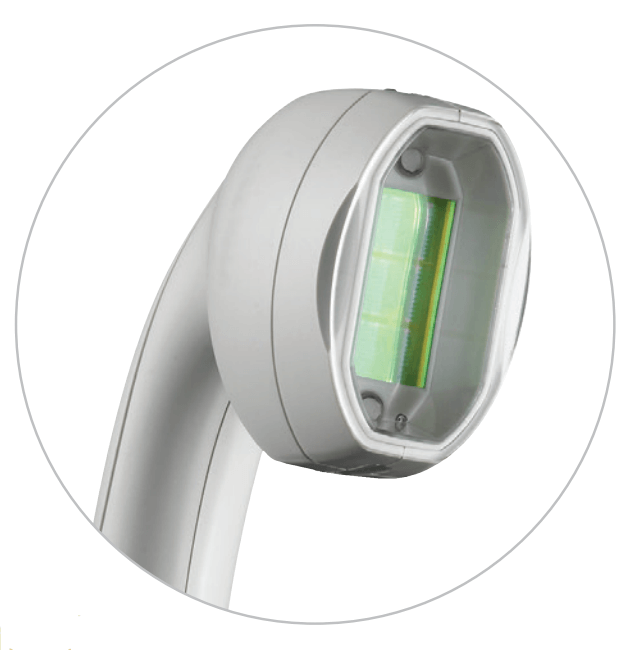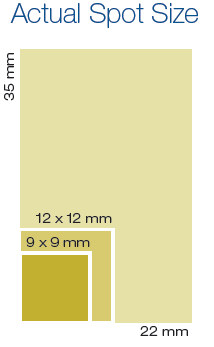 LightSheer ET
dimensione dello spot 9 x 9 mm
LightSheer HS
dimensione dello spot 22 x 35 mm
Funzionamento semplice e intuitivo grazie alle impostazioni di trattamento raccomandate ed ai programmi di trattamento personalizzabili.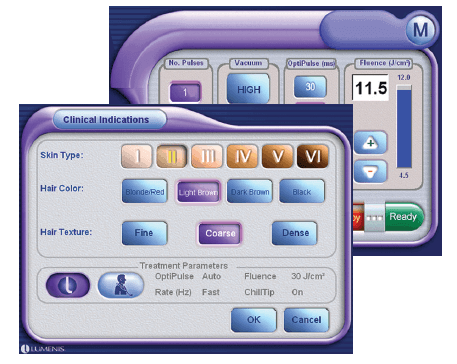 Differenzia la tua attività clinica
Impulsi Stimati per Area Trattata:
ET
XC*
HS
Area trattamento
Area stimata(cm2)
Dimensione Spot:
9X9 mm
12X12 mm
22X35 mm
Bikini
125
154
87
16
ascella(2)
190
235
132
25
schiena uomo
2750
3395
1910
357
intera gamba(2)
8100
10000
5695
1052
*Lo spot 12X12 mm è disponibile solo sulla piattaforma LightSheer DESIRE.
Klavuhn KG. Illumination Geometry: The Importance of Laser Beam Spatial Characteristics. Lumenis, 2001.
FDA cleared for hair removal and permanent reduction in all skin types (Fitzpatrick I-VI) and tanned skin; PFB (pseudofolliculitus barbae); superficial leg veins; benign pigmented lesions.
Cosa Dicono gli Specialisti?